Quilted Art in the Garden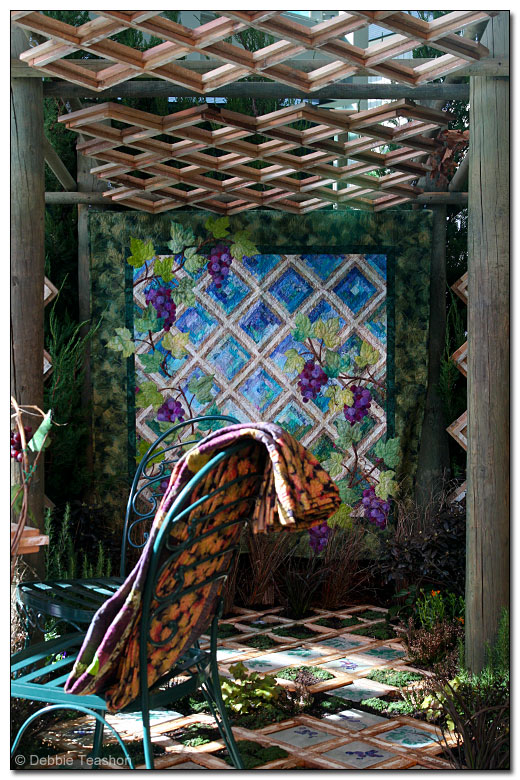 Northwest Flower & Garden Show 2009
While I rummaged through old photos today, looking for an image of a tree I photographed, I found my photographs of quilts in the display gardens at the Washington State Convention Center from 2009.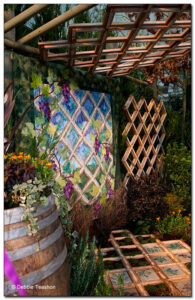 Quilts displayed in gardens? I immediately went to my practical side and thought about moldy fabric from the rain, faded by the sun, and torn and tattered in the wind.
I'm not a quilter. I made some small, simple pillow covers once, which made me appreciate the time, effort, and skill of making these elaborate blankets and wall coverings.
However, my free-to-be-artistic side said, "Wow, why not?" I remember how much I loved the presentations—this one especially, with the echos of its design intertwined in the garden. Yes, fabric is an art form and perfect for a garden gallery.
Of course, almost anything goes in the always inspirational, ephemeral display gardens at the show, which are often not practical! The more I thought about it, the more I answered, "Heck, yes."
I know many quilters love gardening. It makes sense to flaunt a beloved quilt in the garden, even temporarily, for a garden party or other special occasion. Also, I don't see why a more outdoor-friendly, well-made quilt couldn't be made (and most likely done already) from outdoor fabrics that would hold up well to the elements during the warmer seasons.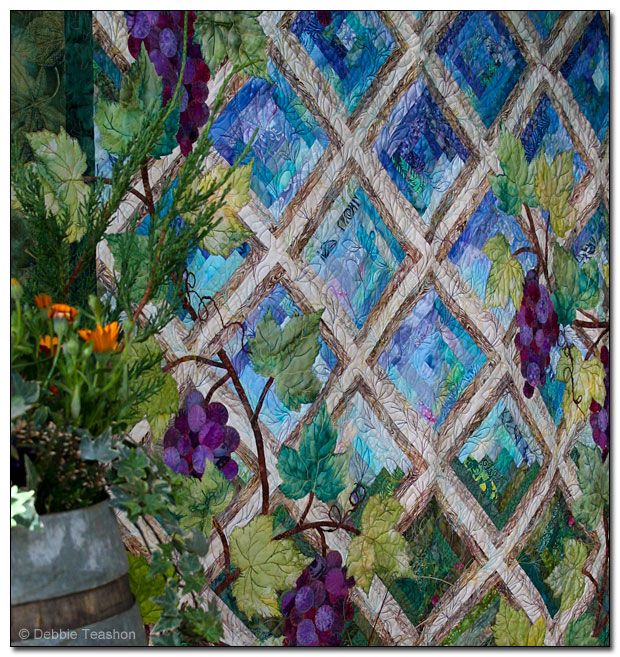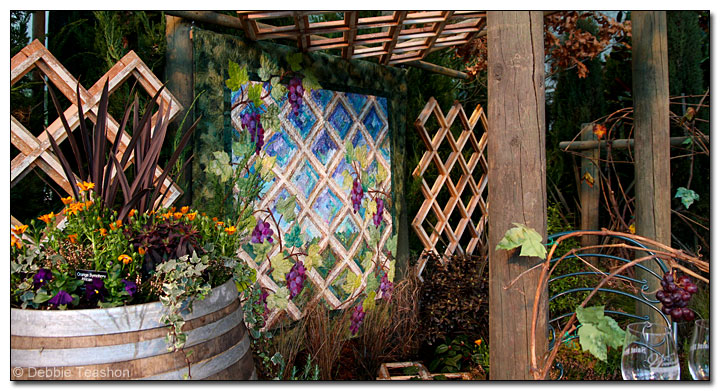 I would love to give credit to the garden designer and quilter from this garden; however, too many years have passed, and I don't have that information anymore.
Update
Quilter: Lynn Majidimehr
Garden display: Susan Webster (Gathering Fabrics in Woodinville) and Tom Quigley (Olympic Nursery).
Thanks to Nancy J. Martin who contacted the person who made the quilt, so that I could give credit where credit is due.
Share