Peace in Motion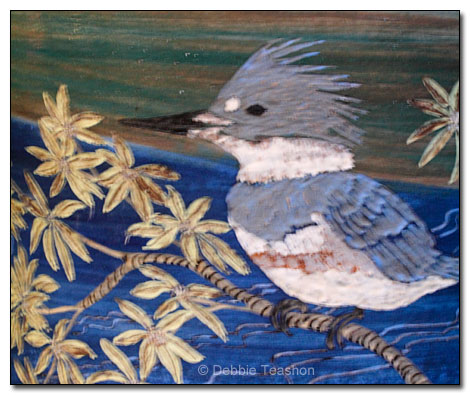 Flashback to the 2014 Northwest Flower & Garden Show
Every time I see one of Iftikhar Ahmed's designs, I know a garden inspired by tranquility. This meditation garden is the best of his displays I've seen so far! He set the stage with an antique temple gate at the entrance. When I looked through the opening to the Buddha beyond, I found myself drawn to the peace of this space. Even though the display gardens are not that large, his design of laying extended rectangular pavers, flanked on either side by a row of prayer wheel sculptures, tricked my eye into believing the space was longer.
Ahmed filled the gardens with many Northwest plant species and placed art as accents. An airy planting of bamboo mixed with a screen formed a backdrop for two dragonheads placed on either side of the Buddha sculpture.
A Tibetan Buddhist tradition for over a thousand years, the prayer wheel, also known as a Mani wheel, brought a fantastic element to the garden. The stoneware and porcelain prayer wheels accumulate wisdom and merit and also purify the negative when visitors touch them, turning the wheels. I noticed everyone who entered the garden placed their hands on the beautifully carved and painted wheels.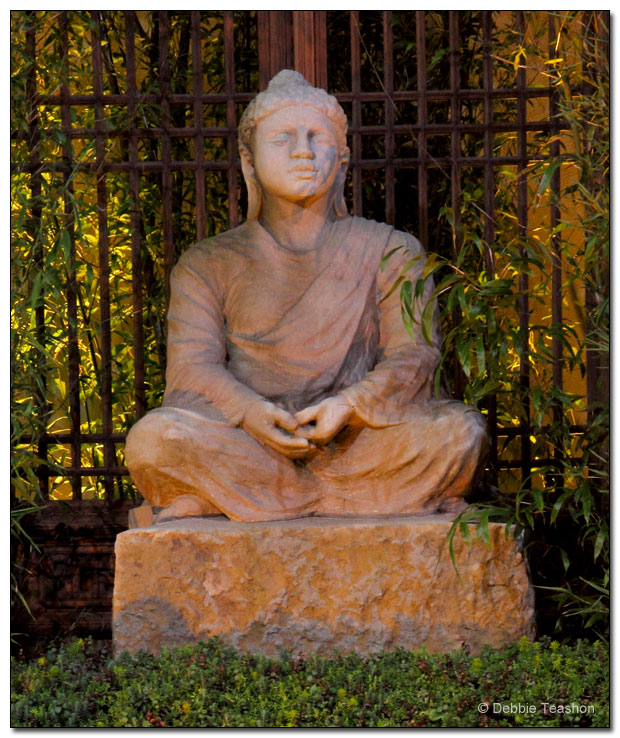 Art should evoke memories or emotions in each beholder, touching everyone differently. My favorite cylinder held the image of a kingfisher. It reminded me of the birds I often spotted on the power lines above Appletree cove in Kingston, Washington.
The lines came down when Kitsap County built a bridge to restore the inland part of the cove that was silting up. The culvert pipe under the road impeded the tidal action that filled and emptied the estuary backwaters several times a day.
I missed the birds and never thought I would see them again.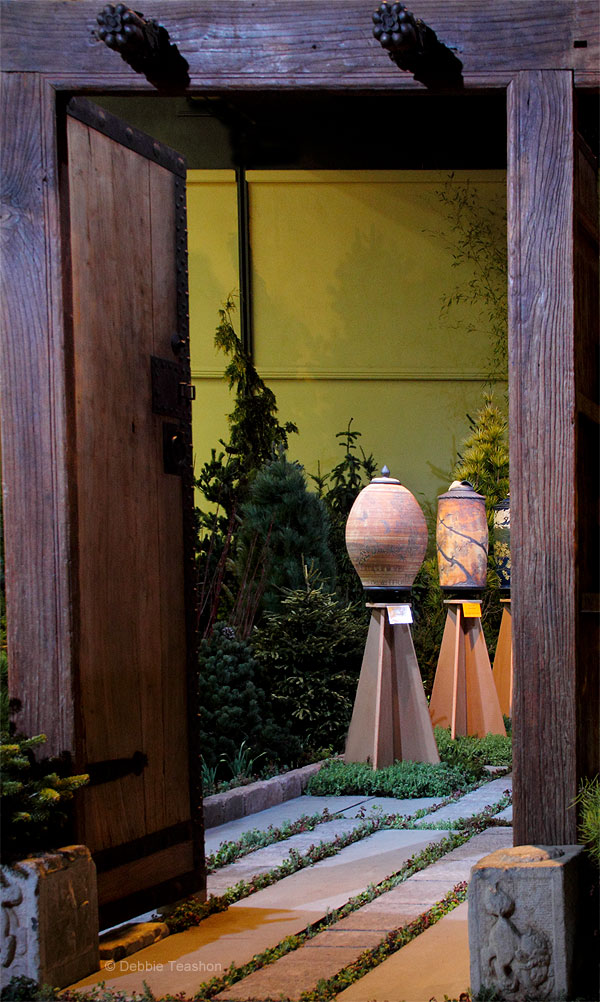 A few months after they completed the bridge, I spotted a kingfisher perched on the rail of the new bridge. During the entire construction, I didn't see the bird. Now, I could see the little birds, with the big heads, closer than when they perched on the power lines above.
When I went into Ahmed's display garden at the Northwest Flower and Garden Show, I put my hands on the cylinder and spun it. I smiled at the memory evoked in this beautiful garden.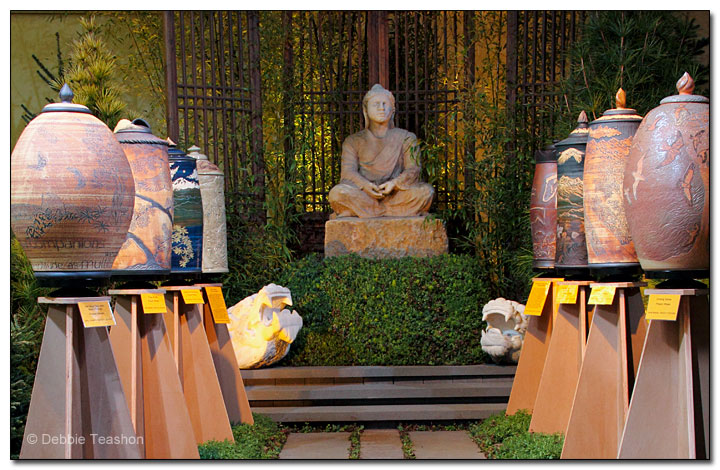 Creator:
Treeline Designz International
Designed by:
Iftikhar Ahmed, Landscape Architect and Garden Designer
Share