Call It Magic!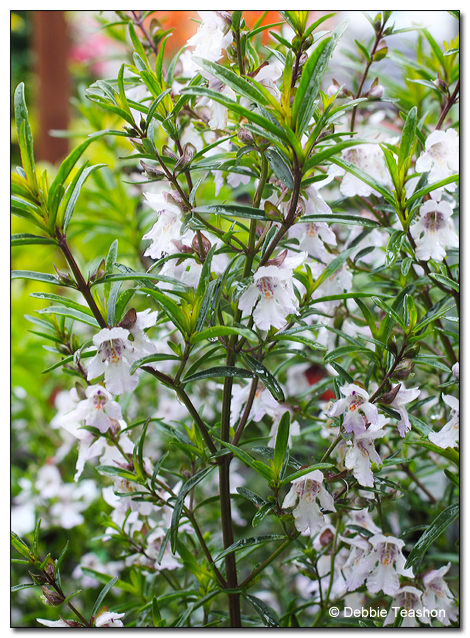 Some days, I want to believe in magic because an action can cause unforeseen events to unfold for reasons unknown. They are the times you want to tuck away forever, pull out and share, or keep a smile for a pleasant memory. The other day was such a time. I worked in the garden area at Kingston Henery Hardware and noticed that a flowering Australian Mint Bush (Prostanthera cuneata) needed a price. The white marking pen was not in my apron pocket, so I picked up the shrub and walked inside.
I never bring a large-pot-sized shrub inside the store, so what prompted me to walk inside with my arms wrapped around its black container this time? I stopped at the cashier stand and set the shrub down on the counter. The flowers covered the shrub beautifully, and I wanted to show it off inside. Cashier Dori was on the other side, and I admired the small orchid-like flowers that covered the bush.
Out of the corner of my eye, I noticed a hummingbird land on the rack next to us.
"Dori, look!" I said, trying to get her to notice the hummingbird next to us. The little one swooped down and began feeding on the flowers in front of Dori. While the bird worked her way around, I could hear other people's remarks about the tiny Anna hummingbird feeding at the shrub. Me? I was trying to remain calm as the bird darted from flower to flower, inches from my nose.
"She's been trapped inside for hours," Dori said.
The bird continued desperately feeding itself.
"I'm going to try to take her out the door," I said. I picked the shrub up and slowly backed away towards the exit.
Please, little bird, follow me, I thought as I gingerly journeyed backward.
I didn't believe the bird would follow and assumed it would spook and fly back inside. I heard people around me commenting, and one even opened the door for me.
At one point, I asked them to keep their distance. I knew I said something, yet the surreality of the moment made it seem as if I was speaking outside my body. As I focused on leading the bird to freedom, time slowed down, adding to my illusory state of mind.
The poor little thing was so hungry it followed the flowers and continued to feed. I inched my way to the door. Once through the doors, I slowly turned, facing away from the building, still worried the bird would spook and fly back inside.
Once outside, the tiny bird flew to a hanging basket of red geraniums. When I sat the shrub back to its spots, I noticed the little being take a drink at the rain chain fountain, then bath itself.
For whatever reason, I brought a flowering shrub inside the store — the impulsive decision helped rescue a hungry, frantic bird.
Magic!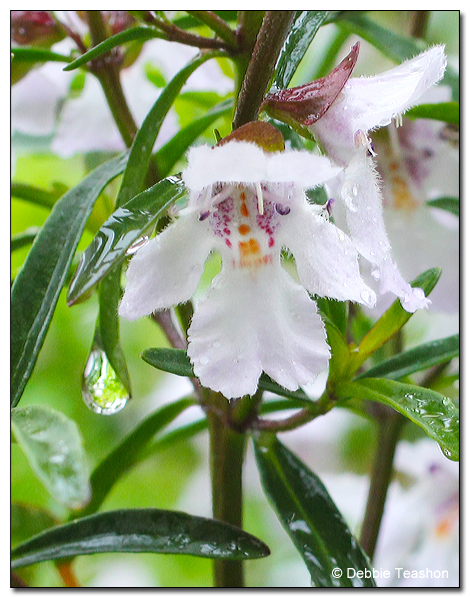 Share