These Boots Are Made For Walking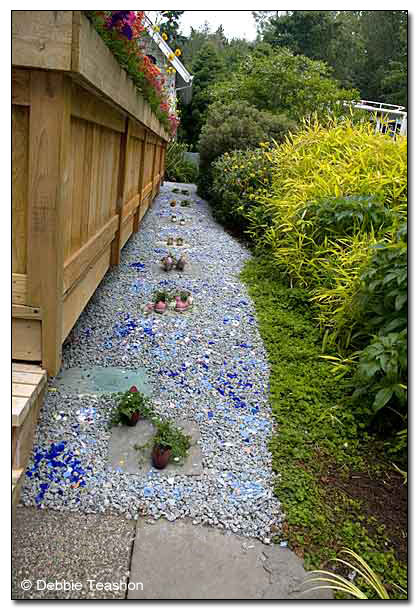 Flash Back to 2010
Oh really? These boots are made for planting! That's what Sally Hewett planted out in her Bainbridge Island garden.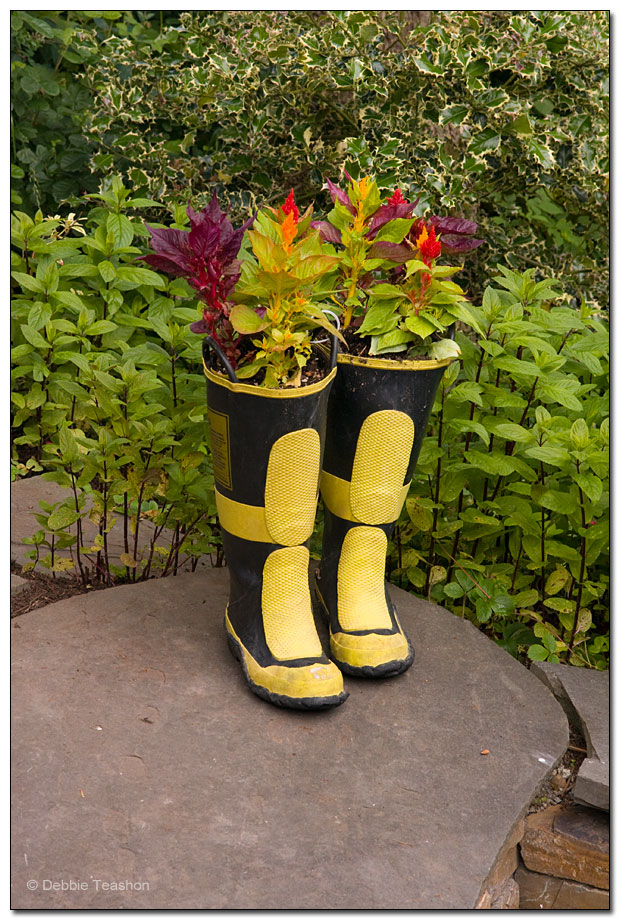 I visited the Hewett Garden as part of the Garden Conservancy Garden Open Days. I believe this garden owner loves shoes! Shoes are a definite must when touring the property. I wasn't too keen on the bits of stained glass shards strewn about. Although it looked fantastic, all I could think about was that I would be hollering ouch, ooch, eech, for my poor bare feet had I not been wearing shoes. It's my only complaint about this beautifully planted space that overlooked Puget Sound. I loved this garden.
Photos below show a designated footpath, a shoeway going down the side garden. The clever plantings in shoes I want to describe using only clichés. Enjoy!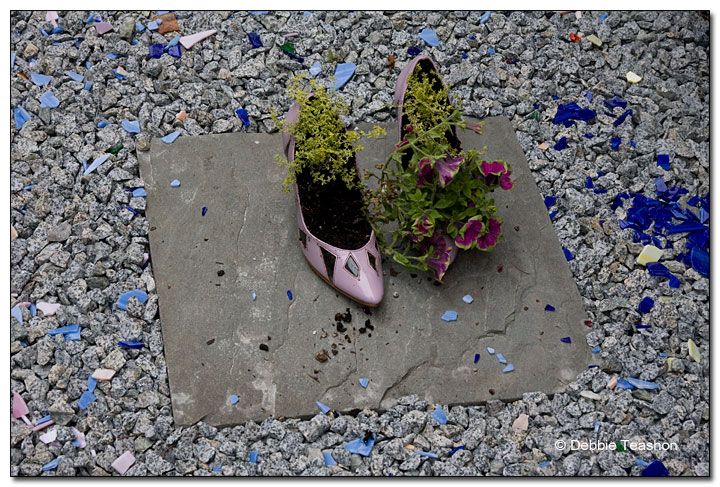 Share