The Philadelphia Flower Show — An Inspiration all year long!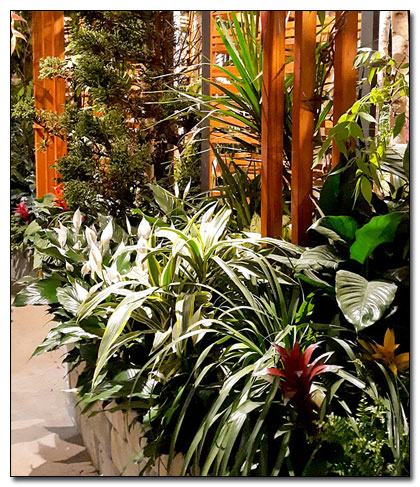 by guest writer, Jeanne DeBenedetti Keyes
After several years of Covid, and a decade of waning interest in garden shows, many flower shows are no longer running in the US. Although the interest in indoor and outdoor gardening has increased significantly, many would-be gardeners are not attending the shows. For a nominal fee, garden shows provide that burst of spring after a long winter and show us what is new and innovative in horticulture and garden design!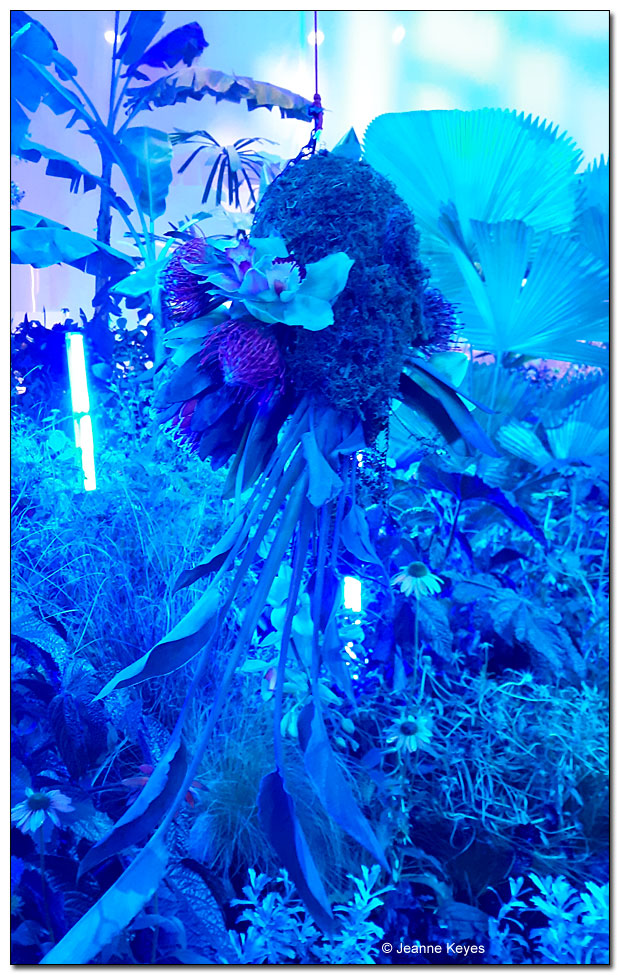 I have long been a fan and attendee of the Northwest Flower and Garden Festival (#NWFGF), so I jumped at the chance to attend the premier garden show on the East Coast, the Philadelphia Flower Show.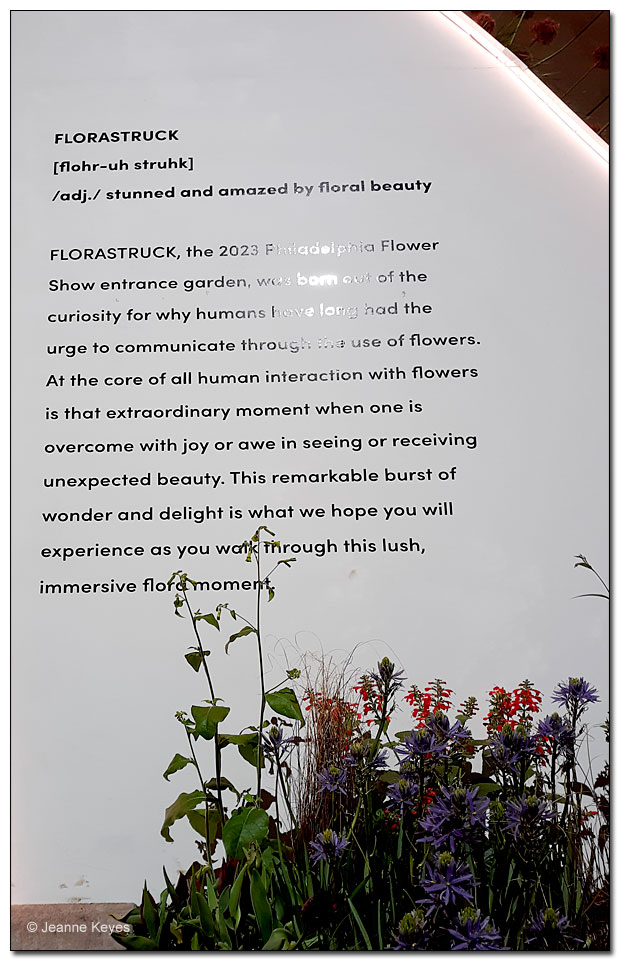 The Philadelphia Flower Show (#PFS) is all about flowers! Florastruck, to be exact. At the entrance archway, the sign said, I was "stunned and amazed by the floral beauty." The show gardens and garden room represented almost every flower imaginable. From roses (Rosa sp.) to orchids to birds of paradise (Strelitzia sp.) and everything in between.
Garden designers used florist flowers and plants such as calla lilies (Zantedeschia sp), Protea, Bromeliads and more. They also used flowers that would not normally grow outdoors in Northern gardens and plants and flowers forced to bloom out of season, such as chocolate cosmos (Cosmos atrosanguineus) or Echinacea.
I overheard one of the designers commenting on how inexpensive it was to bring in flowers from Florida. So, why not showcase gardens with gorgeous summer flowers?
The Philadelphia Flower Show, run by the Pennsylvania Horticultural Society (PHS), states, "It is the nation's largest and longest-running horticultural event and features stunning displays by the world's premier floral and landscape designers."
The theme for the 2023 show was The Garden Electric. Adding lighting electrifies your garden. Check out some of the cool lighting ideas.
While the lighting and intricate scaffolding of the entrance garden are beyond the average homeowner, the way the plants and lights combined, along with the dreamy techno beat of the music, was truly magical.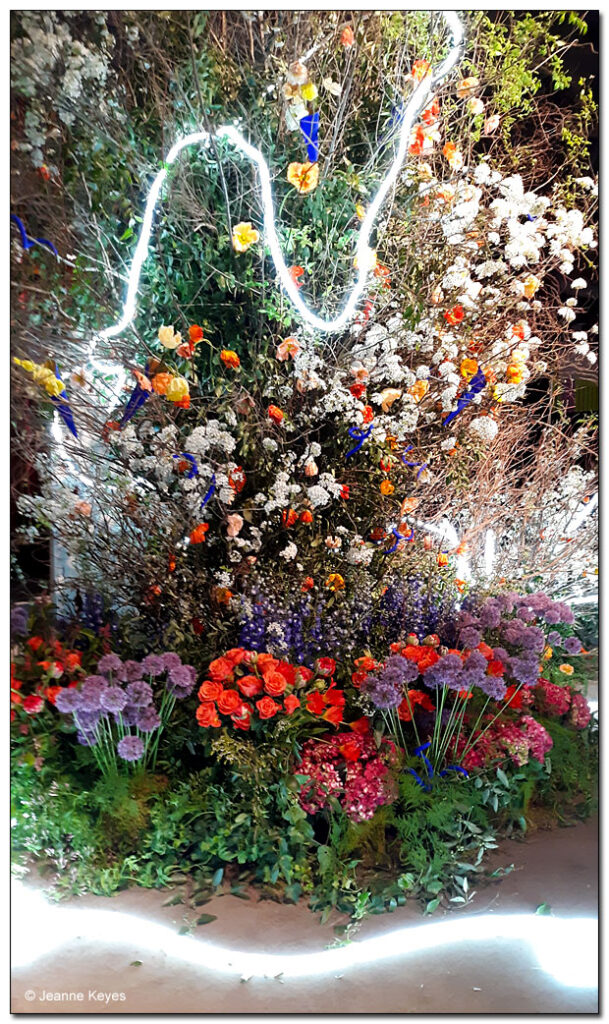 A string of lights transformed the trees and shrubs into a "dance of light among the flowers in the spring," said the description for the garden Winter into Electric Spring by Petit Jardin en Ville.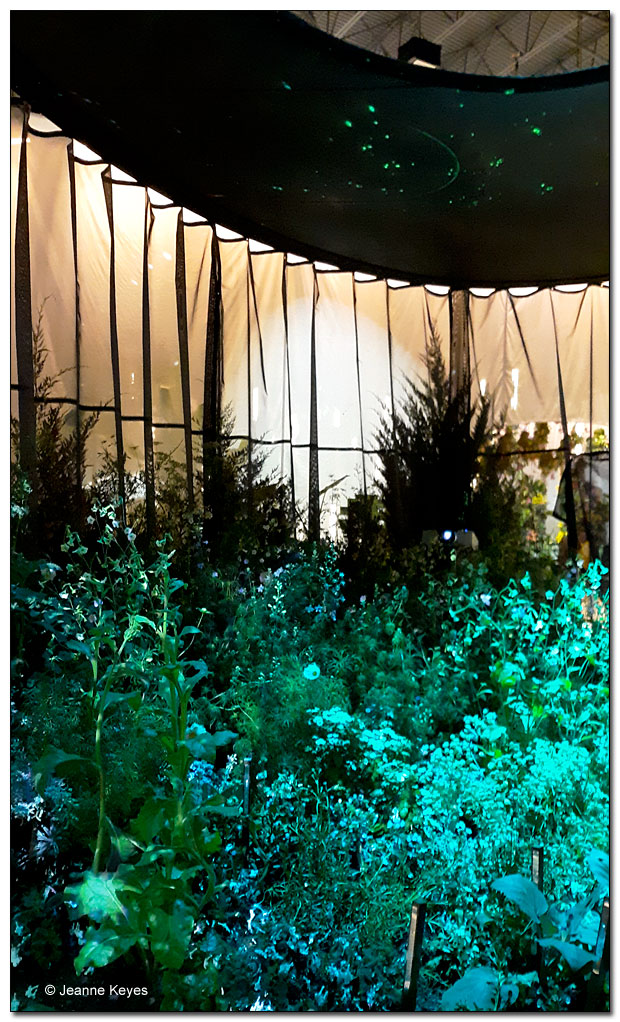 Adding light-colored plants to an outdoor space, like in the Night Garden by Apiary Studio, brings enjoyment during those long summer nights.
Show gardens are also an excellent resource for inventive plant combinations. Now is a perfect time to update your containers and garden beds with pops of summer color.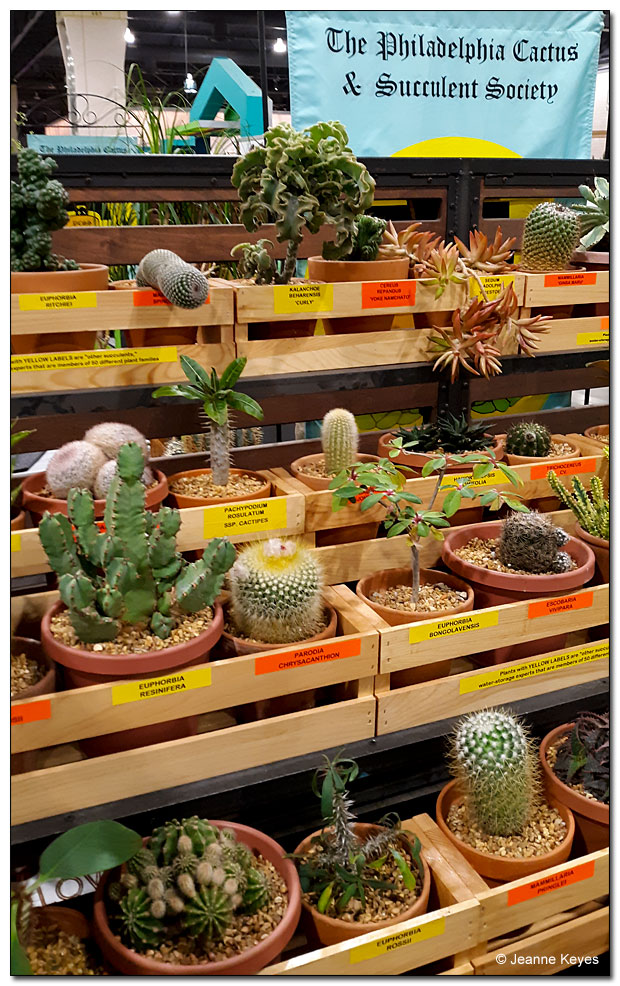 I have it on good authority that The PHS Hamilton Horticourt is the best part of the show. PHS judges everything from indoor plants to show gardens. They also appraise the artwork, small vignette settings like windowsills, front door gardens, and indoor workspaces. The eight-day show allows members to groom and enter additional plants for judging throughout the week. What a way to spark creativity and artistic expression!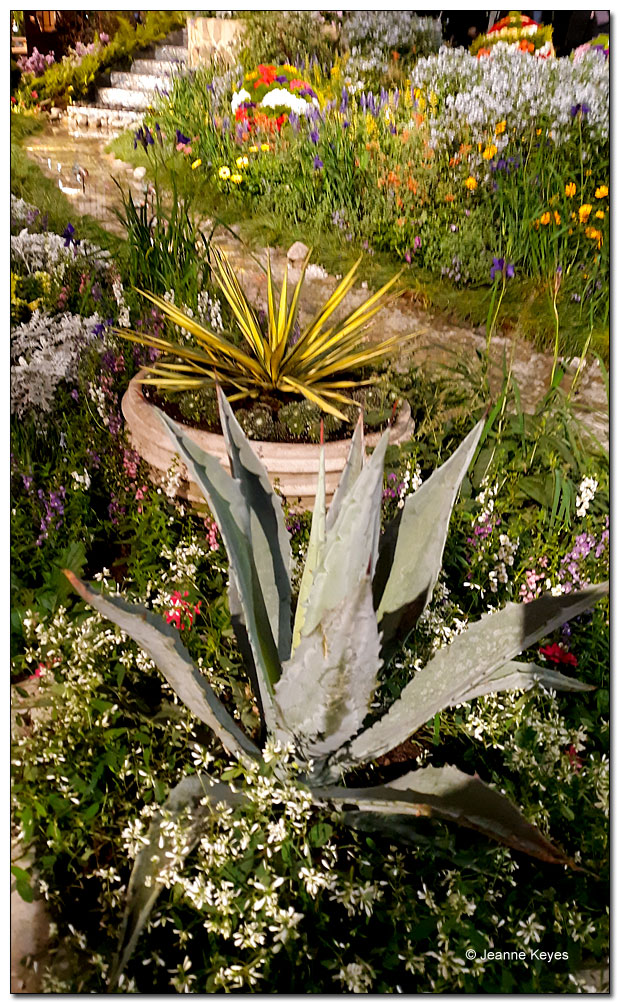 Check out the combination of agave, yucca and colorful wildflowers by Irwin Landscaping and Prairie Wind in Gardener's Dream. Add native plants and hardy succulents to create a stunning dry garden or meadow. So dreamy!
How about this tropical paradise with bromeliads and peace lilies (Spathiphyllum sp.) in the Modern Stoll Garden by Mark Cook Landscape and Contracting LLC? Bring the houseplants outside for the summer or plant large-leaved hardy perennials like canna lilies (Canna sp.) or bananas (Musa sp., Ensete sp.) to, as described in the garden description, create "eclectic combinations of horticulture and art [that] allow you to drift as a breeze through this modern stroll in your garden."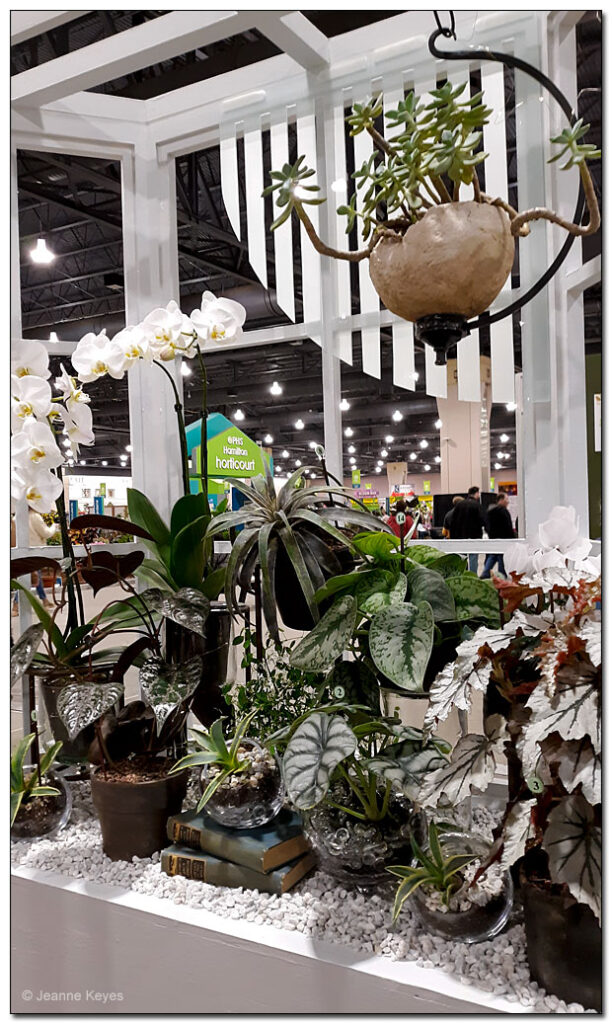 Maybe you don't have space for a large garden, but you have a windowsill, balcony, or an area around your front door. Add a few choice houseplants, cacti, or seasonal bulbs to a bright corner of the house or near the front door.
The stunning windowsill garden by The Lesser Light by Spade and Trowel Club was my favorite, not only for the beautiful color-coordinated houseplants and found objects but for the idea behind the display. Imagine standing at this windowsill looking into a snow-covered garden, watching moonlight and shadows dance over the sleeping plants.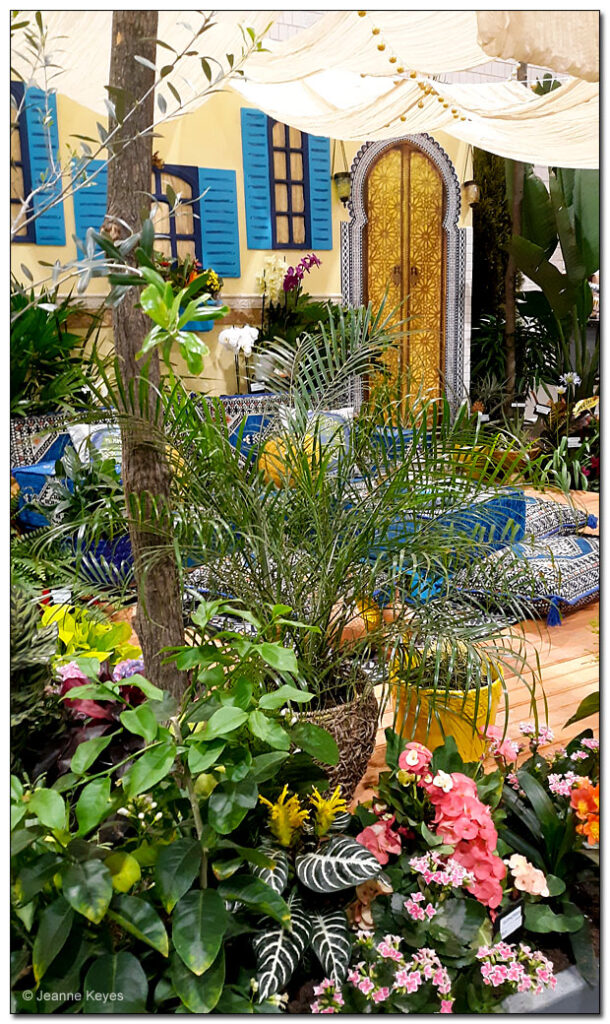 I love the color scheme of this sumptuous garden room, Mediterranean De-light, by Bryn Mawr College. I see myself lounging on those oh-so-comfy pillows.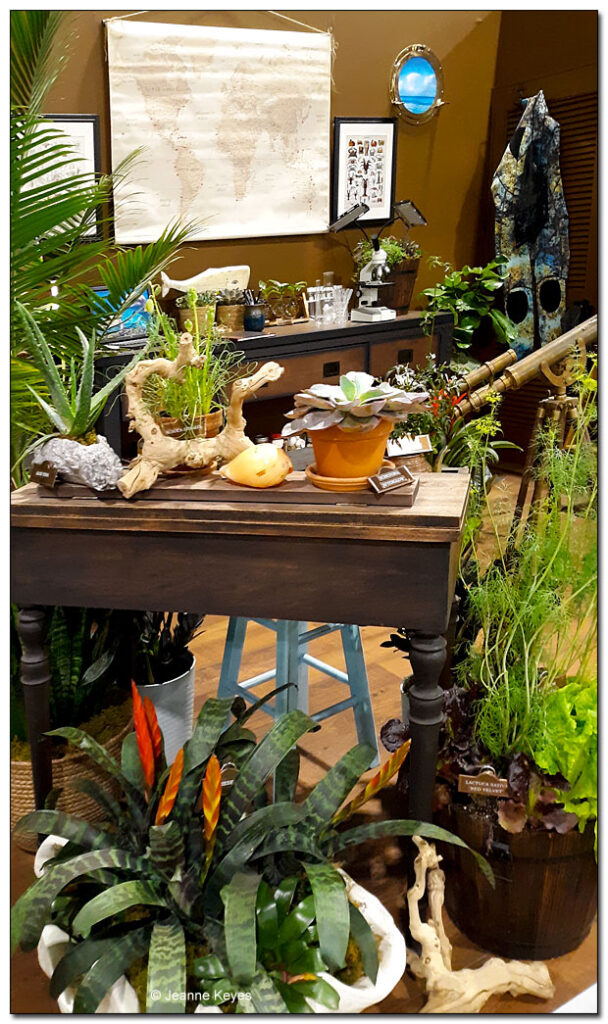 If you don't have an outdoor space, bring the garden inside! Use your house plants to transform your office into a sailing ship, possibly on its way to the Galapagos like this interiorscape, A Wetsuit Required by The Siblings. It is an excellent way to use your rock or shell collection!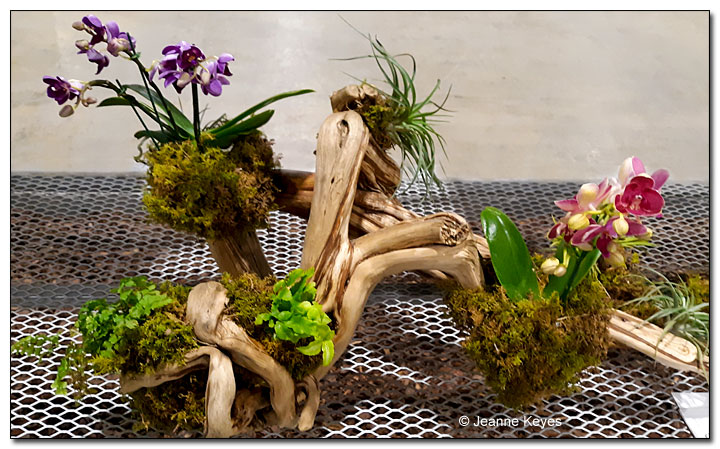 The show's participants went to the inspirational Makers Market to make art out of garden treasures. Everything you needed to make flower or plant arrangements and kokedama was on hand.
Months after the show, I am still finding ways to add pizzazz to my garden with these great ideas from the Philadelphia Flower Show!
Share