Foliage Extremes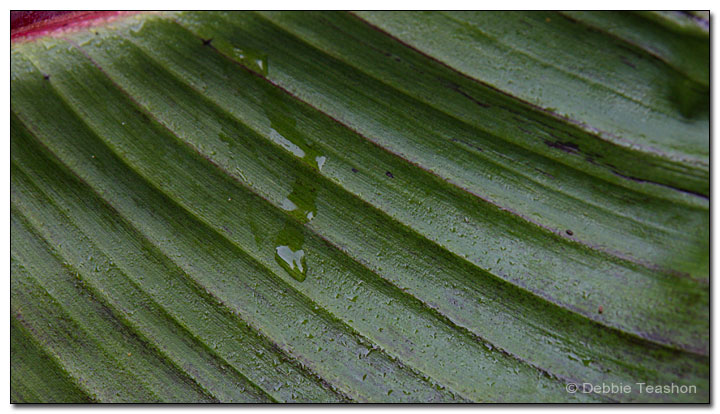 Extremes in foliage can be a container's best friend.
Designers of all categories like to reach into their bag of tricks and pull out contrasts to create dramatic looks. Foliage is one of the best ways to introduce contrasting textures into a container design, that make your eyes focus; your lips go ah, and your heart skips a beat.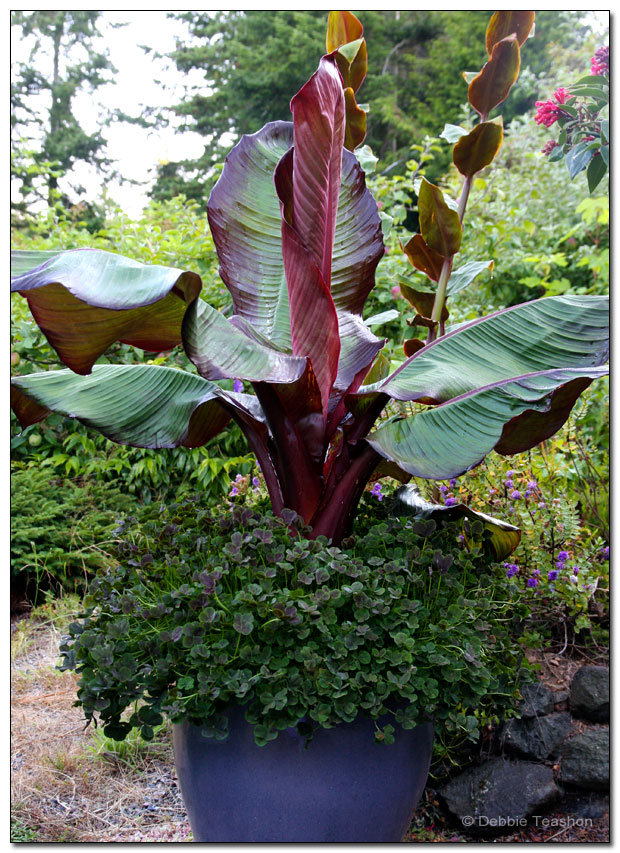 I love this pot with only two plants — the large, red Abyssinian banana (Ensete ventricosum 'Maurelii') and the small, dark dancer shamrock (Trifolium repens var. atropurpureum 'Dark Dancer'). Although the leaves contrast in size, they echo each other in color with their red and green pigments. They were compatible with cultural needs and happily shared a container. Part of the fun I have when playing with textures is putting them together to see what transpires.
The drawback of using live material is when a plant doesn't meet my expectations. If I miscalculate how they will perform together in a container, the concept is ruined. When that happens, I console myself with the lesson learned, salvage what I can, and tell myself there's always next year. I had no regrets with this combo — one banana plant and three shamrock plants proved to be just right. The Trifolium increased, filling the bottom of the container, and proved to be more luscious than my expectations.
I want to use this combination again; however, a deep burgundy container would make this planting superb!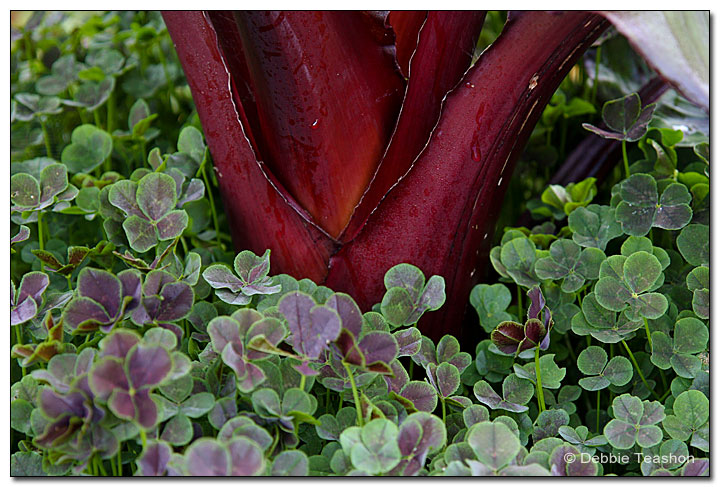 Share