Plants on the Dark Side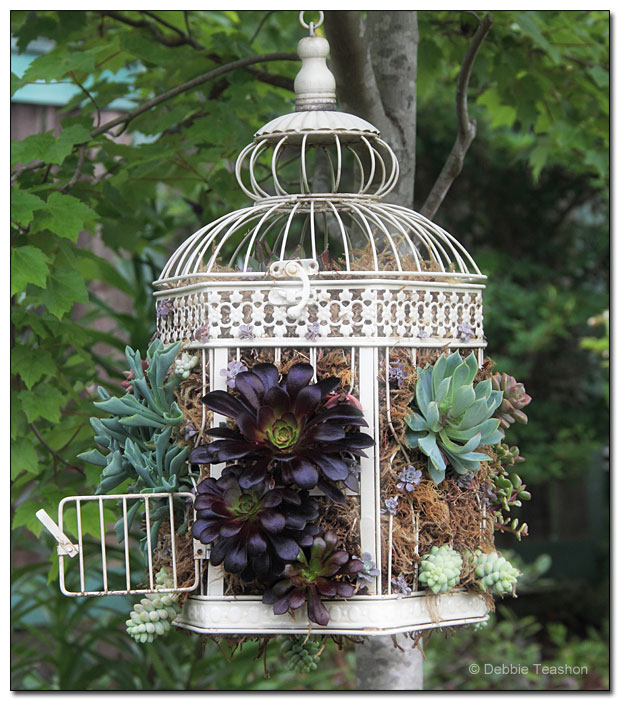 Garden fashion leans toward fickleness when it comes to color. Do you remember gardens before the turn of the century? Pastel flowers filled the borders, while mauve, pink, and gray ruled the color palette of both interior and exterior spaces. If you vowed you would never plant orange, it might be an attitude left over from the avocado green and harvest gold of the '70s — an era many people promised never to return.
Many people also proclaimed, "I'll never let go of mauve!" Yet brilliant jewel tones crept into plant catalogs, garden designs, and magazines. Vivid colors slipped into the consumers' consciousness and dazzled them. Mauve looked like sickly shades of gray compared to the jewel-toned blossoms. When brilliant hues stole the spotlight, pastels lost favor.
But what about black foliage and flowers? When introducing these plants to the garden border, are you sliding down the dark side? Might there be something sinister about a black rose (Rosa 'Almost Black') when it symbolizes an actual or metaphorical death, revenge, or evil? Or it could merely represent classic elegance. That's one way to look at it.
Black flowers and plants are perfect for a Gothic garden. People would turn their noses up at black plants at one time unless they liked Gothic fashion. In the comedy "The Addam's Family," Morticia Addams always snipped off the flowering buds of a rose bouquet in favor of a vase full of thorny stems. Had she been given a black rose instead, she may have put away the scissors in favor of the blossom.
Like the little black dress — neutral and classic — black plants are here to stay. They are the cool kids of the garden. Dark foliage or flowers offer striking alternatives to the sweet pastels of yesteryear and are brilliant by any bright-toned flower or leaf you plant next to it. Even lighter colors can look good with a dark background. A good example is the pastel, lavender-pink flower of beard-tongue (Penstemon 'Dark Towers') against the dark stems and leaves.
Black foliage has been around for a while. Notably, Dahlia 'Bishop of Llandaff,' one of the oldest dahlias still in cultivation, has red flowers offset by deep mahogany foliage. Bishop's children's offspring come in varying flower hues, but they all wear their dark foliage as the perfect foil for their semi-double blossoms. Although not one of the Bishop's children, Dahlia 'Best Bett' claims some of their fame from its filigreed, deep mahogany to black foliage. Another outstanding dark foliage plant is D. 'Another Pet.'
Don't forget the stunning pineapple lily (Eucomis 'Sparkling Burgundy'), with strappy, dark-burgundy foliage and equally dark stems.
With all the excellent foliage colors bred into the many hybrid coral bells, black was not left out. One of the dark foliage ones, Heuchera 'Obsidian', is dashing in black.
You might be concerned about bugleweeds that march across the garden beds. Black scallop bugleweed (Ajuga 'Black Scallop') is not one of them. Although it will spread, it does so at sloth speed. The almost-black foliage makes great ground cover plants underneath chartreuse, golden, or light-green foliage.
Another ground cover of interest is black mondo grass (Ophiopogon planiscapus 'Nigrescens'), which also makes a bold statement when paired with color-contrasting plants.
The serrated, blue-black foliage certainly contributed to the naming of the perennial snakeroot (Actaea 'Black Negligee'). Its white, bottle-brush-like flowers stand out against the foliage too.
In the edible garden, eggplant is the classic black vegetable, yet notice that black tomatoes have crept into the landscape as a vegetable staple. Black Prince tomatoes are a deep-red to black fruit worth growing in our region.
The annual black pearl pepper (Capsicum 'Black Pearl') is ornamental and edible. Edible, that is, if you can take the intense heat after one bite. A great container plant, its fruit starts out black. When it ripens to red, the color is even more intensified by the black foliage. Also, toss a bit of red rubin basil (Ocimum basilicum 'Red Rubin') into your edible garden for its deep-red-purple foliage.
The best perennial flowers in black are not shy with their dark petals. Black flowers are well-represented in the columbine Aquilegia vulgaris 'William Guiness' with white-tipped corollas, surrounded by deep-purple sepals, almost giving an ebony-and-ivory effect. The species A. yabeana is solid deep-purple.
Winter without hellebores is a dreary season. Hellebores (Helleborus x hybridus) are the new black in hybrids. Dress this perennial up in a single flower or party down with a double — dark hellebore flowers are anything but boring.
Don't forget the primroses. Especially the poor little silver-laced primrose silver-laced primrose (Primula 'Penumbra'), once snubbed by florists who proclaimed it only fit for a rubbish heap. Gardeners grew it for themselves instead.
Lilies come in many shades of brightness, yet Lilium 'Landini' comes from the dark side of the spectrum. It's one of the darkest Asiatic lilies in cultivation. The flowers are long-lasting in the vase, so cut a few dark ones for the table.
Tender perennials and bulbs also have some stunning plants in the "best dressed in black" category. Discovered in the Philippines as a dot of black in a sea of green elephant ears, Colocasia esculenta 'Black Magic' is a dark, dusty purple with leaves that reach up to 2 feet long in warmer climates. In our environment, they will not grow quite as large; nonetheless, they put on a stunning show. Use them as a water plant or plant in a container.
A tender cabbage palm (Cordyline australis 'Red Sensation') does well in containers; the dark-red foliage mixes well with other plants or looks equally stunning as a standalone plant.
The Dutch named the Aeonium cultivar 'Zwartkop,' meaning black head. The succulent is made of glossy, dark-burgundy leaves in a round rosette; the centers glow green.
White-speckled leaves are crowned with the flower and stem of a raven-black calla lily (Zantedeschia 'Edge of Night') that is deeply purple enough — it could be black. If white calla lilies are often used for funeral services, how do we use black ones? Grow them in pots and bring them inside for the winter.
Royal frost purple birch (Betula 'Royal Frost') has white bark, like many birches. However, the deep-purple leaves set this tree apart from the others. A relatively fast-growing tree, it also has exfoliating bark, pyramidal shape, and leaves that turn deep-red tints in the fall. It's reasonably pest-free, with the bonus of thriving in the local maritime climate.
Some other extraordinary plants that go to the dark side include a stately tulip queen (Tulipa 'Queen of the Night') with shiny, deep purple-black flowers. The flowers of the chocolate lily (Fritillaria camtschatcensis) emit a disagreeable odor and are not what you would expect with chocolate in its name. Black hollyhock (Alcea rosea nigra) towers above sporting black flowers all up and down its stem. A sweet little annual, baby eyes (Nemophila 'Pennie Black'), carries its silver lining on its almost black petal edges.
Is there any such thing as a black plant or black flower?
In reality, no object can be black. The physics of color is interesting. The next time you look at a "black flower," look at it carefully, and notice that there is color. Your eyes' photoreceptor cells may trick you into seeing the same value as black. What you see is color at a low-wavelength frequency.
Calla lily (Zantedeschia 'Edge of Night') photo courtesy of Terra Nova Nursery. All other photos by Debbie Teashon.
Teashon originally wrote the article for West Sound Magazine.
A few more: