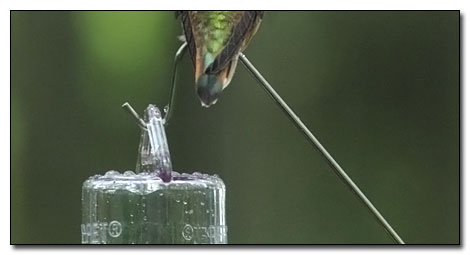 After years of naturally feeding the hummingbirds, I put up a feeder outside in my new garden.
In three years of living here, this is the first year seeing an Anna hummingbird, even though I knew they lurked in the forest with abundant food sources.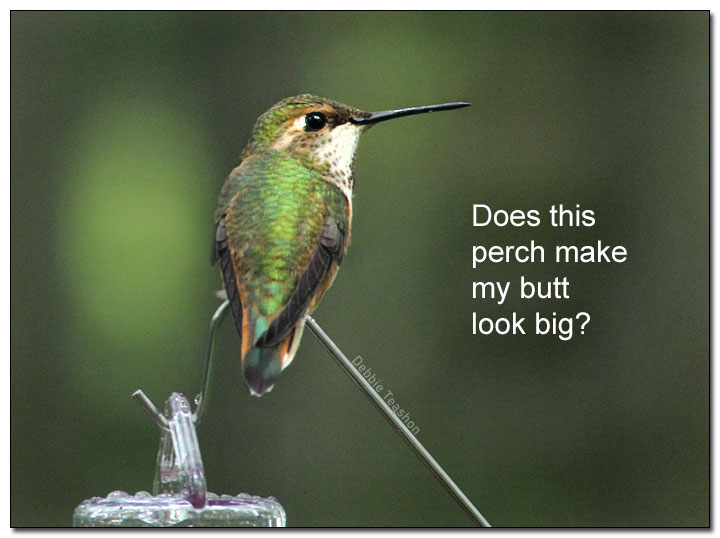 I spotted one bird the other day. They feed on native plants, such as the plentiful Oregon grape (Mahonia) and salmonberry blossoms (Rubus spectabilis) in my home's twenty acre forest of mostly Douglas fir. In the gardens close to the house, I introduce many other plants for year-round feeding for the Annas. I will cut back on the feeders when done planting for the birds.
My old garden was always full of hummingbirds.